Team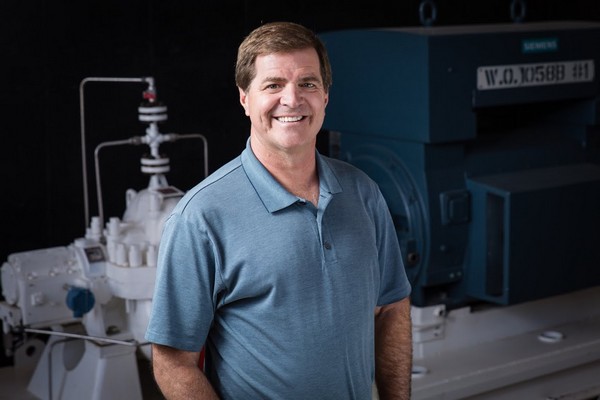 Alan Parsons – Business Development Manager
Email Alan
Alan jumped into Power Zone in October of 2014 with overflowing enthusiasm. His history in centrifugal pumps and mechanical seals gives him a different view of the pump world. His unique experiences, knowledge, and desire to teach others help to keep Power Zone moving forward. He enjoys being a part of a flexible company who is nimble enough to jump on so many different projects. His great communication skills and interest in everyone at the company makes Alan greatly appreciated by everyone at Power Zone. In his spare time, Alan enjoys sailing and skiing. Although Alan's 1st grade best friend sang with the Alan Parsons Project, he does not have any other affiliation with the band.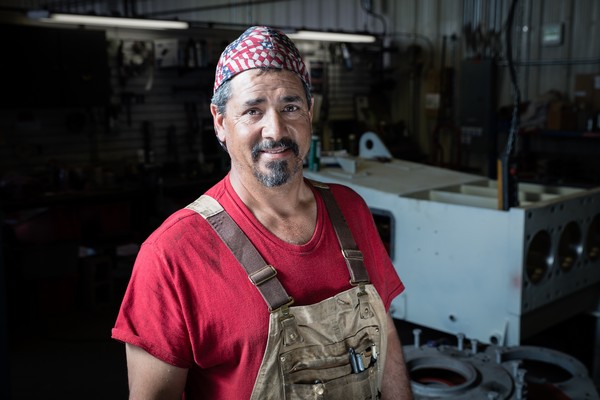 Andy McEwin – Pump Mechanic
Andy began working for Power Zone in February 2014. His past experience as a mechanic helps him to apply his knowledge to rebuilding many of Power Zone's positive displacement pumps and gearboxes. He cares deeply about his work, making sure that everything he rebuilds holds high quality standards. He is appreciated for his dedication in doing things right, making sure that his work will hold up to tough use. He enjoys Power Zone's atmosphere and in his spare time enjoys hunting and fishing. Andy's upbeat personality encourages those around him and keeps projects moving forward.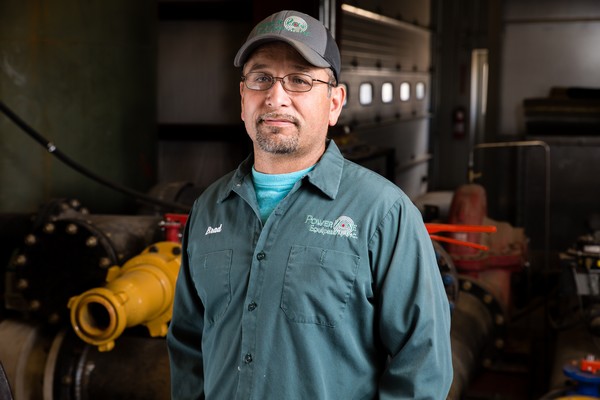 Brad Heredia – Test Technician
Brad was a heavy equipment operator for 20 years before coming to Power Zone Equipment in April 2012. After gaining experience in Power Zone's assembly shop, he moved into the testing facility. Brad's experience with large equipment gives him the knowledge to get pump packages and engines up and running quickly. Combined with his work ethic, Brad's experience helps him to fix almost any mechanical problem or technical error. He is appreciated for his hard work and care that he puts into Power Zone's products. His favorite thing about being a part of Power Zone is the Wednesday morning prayer meetings which he attends on a weekly basis. In his spare time, Brad enjoys baseball, football, and fishing.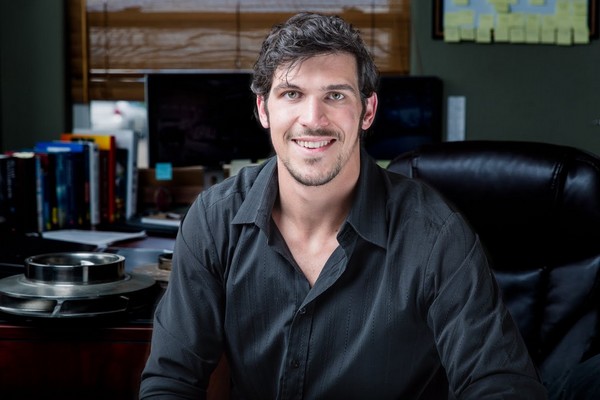 Brandon Maston – Engineering / Marketing Director
Email Brandon
Brandon graduated from Colorado State University in 2013 with a bachelor's in Mechanical Engineering and with his masters in 2015. He was hired by Power Zone in May 2014. Brandon helps to design Power Zone's custom pump packages and produces stepped or predicted centrifugal pump performance curves. He is working to better understand and provide resources for multi-stage centrifugal pumps to be used in analysis and design. He has also become Power Zone's photographer and marketing director. Brandon enjoys the Godly atmosphere and openness of Power Zone employees to talk about their faith. After hours, Brandon enjoys photography, mountain biking, hiking, and being active in a local church.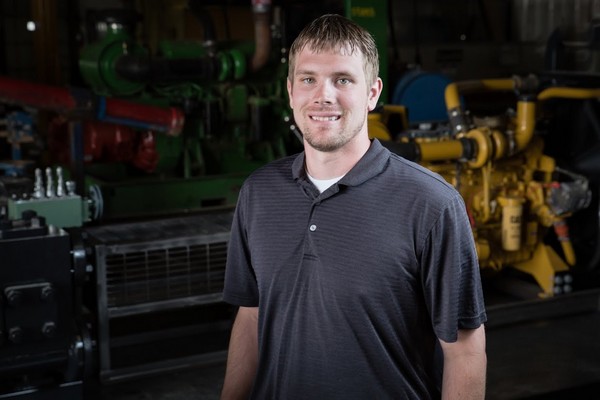 Bryan Bruntz – Engineering Manager / Engineering
Email Bryan
After graduating from Colorado State University with a bachelor's in Mechanical Engineer in 2011, Bryan began working as a Project Manager and Engineer at Obermeyer Hydro. He was then hired at Power Zone in November of 2014. Bryan looks after Power Zone's current projects in the engineering department including taking care of the departments timelines and engineering work. His disciplined engineering approach to both technical designs and business systems provide a solid framework for the company to build on. He takes interest in all parts of Power Zone's projects and helps to keep projects moving in the right direction with his excellent communication skills. He specifically enjoys the comradery of all of Power Zone's employees.
Carson Toews - Operations Manager
Email Carson
Carson started at Power Zone in July of 2006 as a pump mechanic. Through the years, he worked in many different departments including assembly, parts, inventory, testing, and even engineering. Today, Carson works on scheduling and organization of all of Power Zone's operations. He keeps track of deadlines and costs to make sure all our services reach our customers in time and on budget. Carson's favorite part of working with Power Zone is that he is able to work with a great team in a Christian environment. It has been said that Carson is the heart of Power Zone and his enthusiasm for the work here keeps the workplace buzzing with activity. Carson enjoys biking and snowmobiling in his spare time. He also loves playing hockey, a sport he picked up after being born and raised in Saskatchewan, Canada.
Danny Villagomez – Painter
Email Danny
Danny began work at Power Zone in March of 2012. He began painting equipment in Power Zone's small paint booth before the addition of the blast, paint and test facility in 2013. Danny takes care of ordering and inventory of paints and primers, and paints all of Power Zone's products. He is fast and skilled while still paying attention to details. Danny has been known to stay late to finish painting to help keep projects on or ahead of schedule. After work, he enjoys spending time with his son and biking. He is also working on growing out his beard and holds the record for Power Zone's best beard.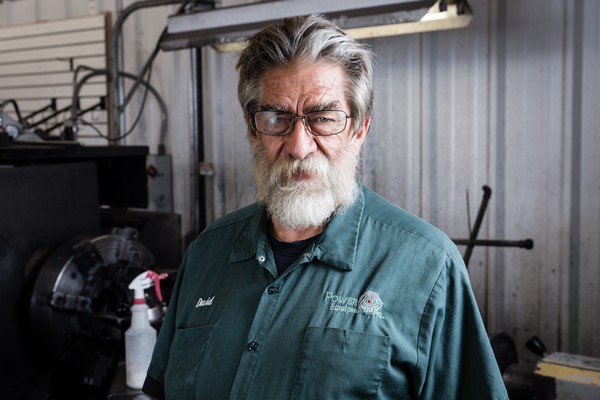 David Coats – Machinist
David has been a machinist since 1974. He started with an apprenticeship at National Tool and Die Precision, and later worked at Los Alamos National Lab and Ingersoll Rand. David began with Power Zone in March 2013. In the machine shop at Power Zone, David turns out many custom fabricated parts both for parts orders and pump rebuilding jobs. His experience in machining gives David a lead in making high quality parts efficiently. He is appreciated for his knowledge and understanding of mechanics which help him to make parts that will last. David enjoys the congeniality of the people at Power Zone. In his spare time, David is a "gear head", spending his time as a car mechanic and gun smith. David says he has no fun facts and he is reasonably sure about that. He may be right, but coworkers all agree that working with David is always a pleasant experience.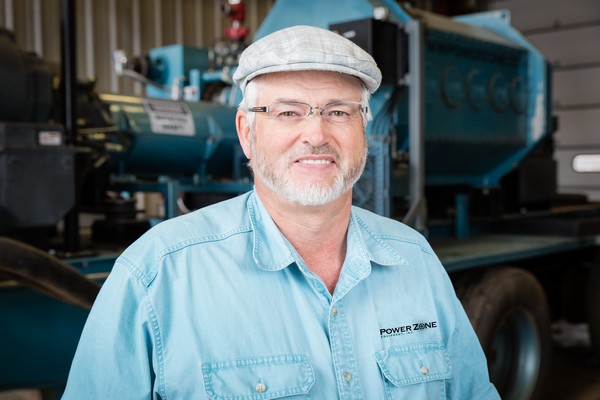 Don Toews – President & CEO / Sales Engineer
Email Don
Don founded Power Zone Equipment in early 2000 after owning and operating other manufacturing businesses in the oilfield for over 30 years. His vast knowledge in dealing with pumps and industrial manufacturing, combined with a creative, entrepreneurial quest for more opportunity, have been what has shaped Power Zone Equipment into the business it is today. Don's commitment to the company and his employees inspired him to sell the company to an ESOP in 2012, so that the blessings of the company could be shared with his fellow co-workers and employees. He continues to serve and lead the company to new, challenging opportunities and remains involved with the day to day operations. Don was born and raised in western Canada. He enjoys world traveling and spending time with his family of 5 children and 11 grandchildren.
Drew Hoffstaetter – Parts Manager and Equipment Sales
Email Drew
Drew started at Power Zone Equipment Inc. in April, 2008. With 30 years of experience in selling parts for the automotive and truck industry and later for the pump industry, Drew is knowledgeable in finding the correct part replacement. In working with Power Zone, he has picked up an understanding of pump applications and needs. Drew works hard to respond to parts requests quickly and efficiently to provide any needed parts to customers in as little time as possible. Drew's sense of humor keeps the office laughing and uplifted. His favorite part of Power Zone are those around him "who seem to be more like family than just coworkers". After work, Drew enjoys watching and playing sports and being an active part of his local church. Drew is also trained as a surgical technician and once assisted with a brain surgery, although this is not something that he does at Power Zone.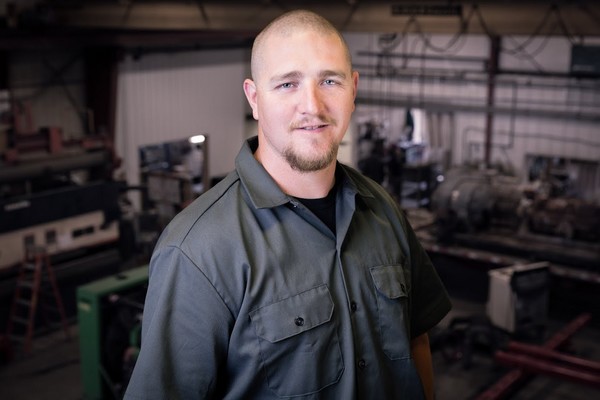 Greg Sanchez – Production Manager
Email Greg
Greg started at Power Zone in December 2006. Through his years here, he has worked and gained experience in fabrication, finishing, steel inventory and steel sales. He currently supervises and helps to schedule fabrication, blasting, and painting of Power Zone's equipment and rebuilt pumps. Greg is known as "the shop's multi tasker" as he keeps track of many projects simultaneously. His overall view of many projects is well balanced with even the small detail. He takes care of Power Zone's products making sure that quality is the trend for every component. His strong motivation keeps him going and focused on any project Power Zone is tackling. Greg is glad to be a part of a 100% employee owned company like Power Zone. He enjoys hunting and has been featured in "Crazy' hunting magazine.
Enrique Aguilar – Sales / Inventory Specialist
Email Enrique
Enrique began working at Power Zone in October of 2015. He started as the inventory manager and quickly took on sales shortly after. As equipment comes in, Enrique takes the photos and updates the inventory listed online. Directly working with every piece of equipment that rolls onto Power Zone's property gives him the ability to help find the items that a customer is looking for. Backed with his 14 years of sales experience, Enrique is able to help provide solutions to any customer. Enrique's upbeat and positive character is great to have on the Power Zone team. His favorite part of Power Zone is the Christian atmosphere, which keeps him in touch with God. In his spare time, he enjoys hunting, fishing, and spending time with family; Being a father, and staying Snap Chat famous at his daughter's school.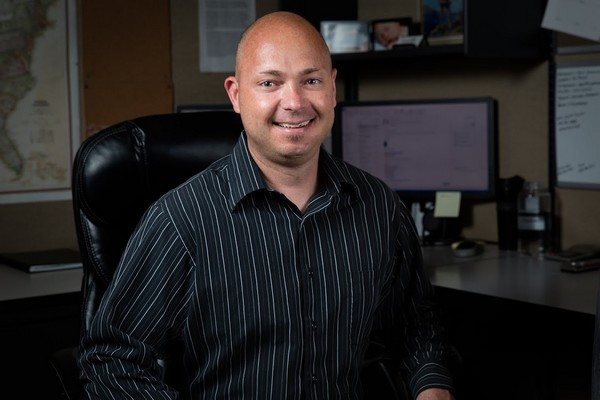 Jay Osmon – Sales Manager
Email Jay
Jay began with Power Zone in October of 2011. He takes care of many of Power Zone's sales for packaged pump units and rental equipment. Working in selling and support of Power Zone's custom units has given Jay an insight into many of the industries' requirements for pump units. His experience in special applications makes Jay very knowledgeable in pumping applications. Fellow team members appreciate Jay for being enthusiastic and friendly in all areas of his work. These traits make Jay a great fit for his position as he is always excited and willing to help find what the best options for a given pumping application, even when it requires extra research to find the right pump. Before coming to Power Zone, Jay played professional Golf and currently holds the title for the second lowest recorded score. Ask him to play a round next time you come to visit us.
Leonard Sandoval – Sr. Pump Mechanic
Leonard has been a mechanic since entering the U.S. Army at 17 years old and began working as a mechanic at Power Zone in August of 2007. Leonard has worked on many of Power Zone's rebuilt machinery including pumps, clutches, and gear boxes. He cares deeply about the quality of the work he does and takes pride in doing his job well. Power Zone takes pride in Leonard's work; knowing that he has put in the effort to produce the best quality possible in all the he works on. Leonard is also very passionate about his faith in God and cares deeply about others. In his spare time, he enjoys fixing up cars, preaching the gospel, and soul hunting. He is also a preacher in a local church and actively contributes to the Godly atmosphere that he enjoys seeing at Power Zone.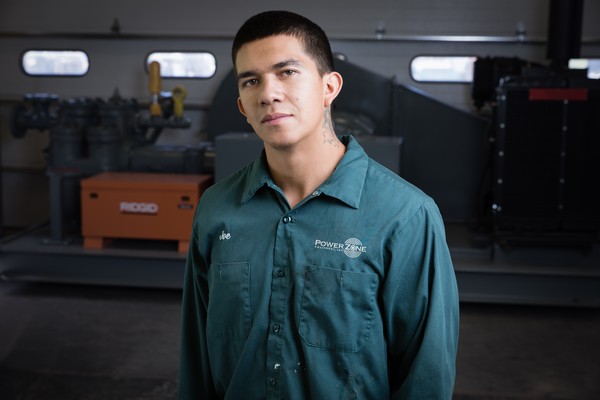 Joel Villagomez – Assembly
Joel came to Power Zone in November 2014. He helps to assemble many of Power Zone's custom built pump packages. He has recently been trained and continues to build his skills in aligning couplers, positioning and mounting sensors, and… Before he became a part of Power Zone, Joel worked in farming where he ran and repaired large machinery. He enjoys the family atmosphere of Power Zone and the closeness of all the employees. Joel often enjoys spending his weekends in the mountains where he likes to go four-wheeling.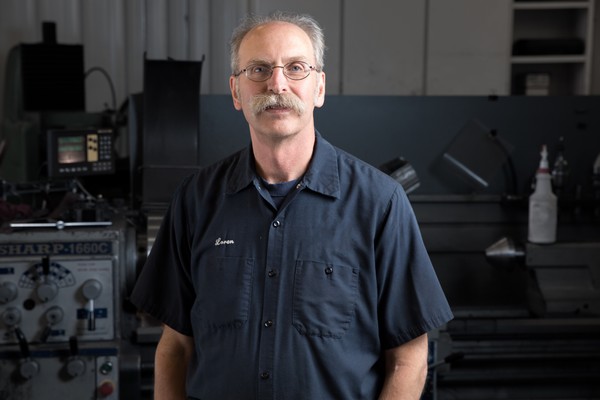 Loren Aldrich – Machinist
Loren has been working as a Tool and Die maker since 1973. After coming to Power Zone in October 2014, he has been applying his knowledge of different materials and machining to all of his machined parts. His experience helps with selecting the right materials for different applications which ensures that Power Zone's parts will resist corrosion and wear throughout their use. Loren is appreciated for his helpfulness in any situation. He is willing to take time to pass on his knowledge to those around them. He enjoys the well-rounded talent at Power Zone, and the people who he works with say he holds up good morals and standards. In his spare time, Loren enjoys the outdoors, hunting, cars, wood carving, and creating stained glass artwork. Loren always helps bring an encouraging atmosphere to Power Zone and enjoys finding humor in things to keep people in a positive mood.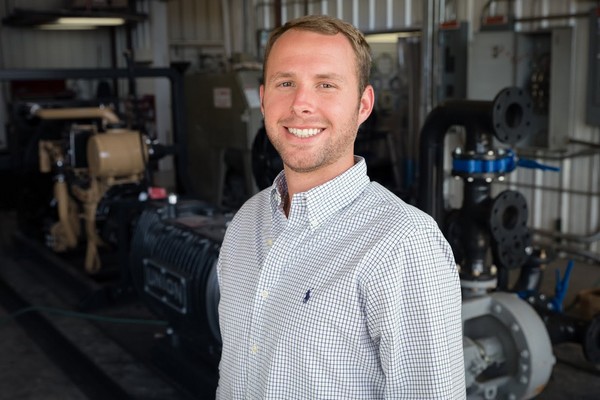 Matt Hamilton – Sales / Business Development
Email Matt
Matt was hired by Power Zone Equipment in November 2014 and has been working hard to keep the company moving forward. He takes care of researching different industries and applications of the pump world to find areas that Power Zone may be able to help provide bare pumps, pump parts, and pump packages and rentals. Matt graduated with a bachelor's in business administration from Stephen F. Austin State University in Nacogdoches, TX. He continues to learn about the industry here at Power Zone by spending time in the rebuild shop where he can gain a better understanding of pump systems, parts, and pump applications. His favorite thing about Power Zone is the work environment: the overall willingness to help and exceed expectations as well as the wide range of abilities Power Zone has to offer. In his spare time, Matt enjoys water sports, golf, and played collegiate baseball at Lon Moris College in Texas.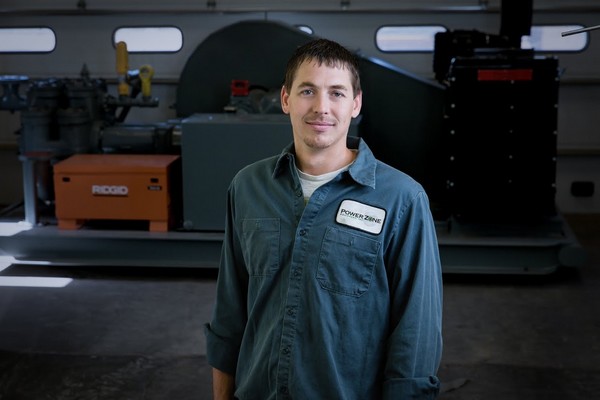 Matt Schrock – Testing Supervisor
Email Matt
Matt began working in Power Zone's assembly shop in July 2011. Through his years at Power Zone, he continued to help with pump rebuilds as well as in the assembly department. His experience helped build Matt to his current title where he helps to schedule and plan the testing of equipment and packages in Power Zone's testing facility. He is known by his coworkers to always be happy, friendly, and is a master at leading by example in both administration and hands on work. One of his favorite aspects of working at Power Zone is being able to work on big and powerful equipment. In his spare time, Matt goes hiking, fishing, hunting and enjoys spending his time with his family in the outdoors.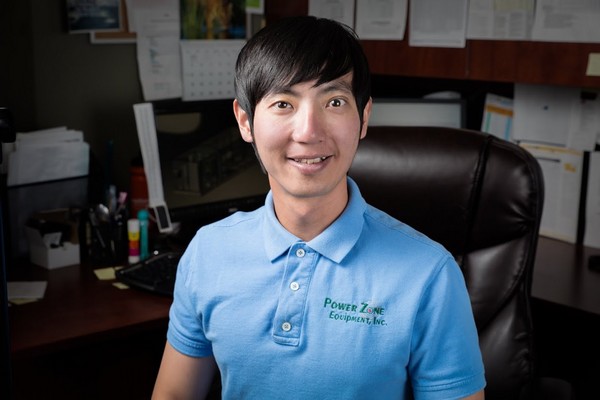 Max Ng – Pump Engineer / Draftsman
Email Max
Max came to Power Zone Equipment in July 2013. He graduated with his post grad from Wichita State University in Aerospace Engineering. Max quickly took on designing and drawing many of Power Zone's custom pump packages. His background in aerospace gives Max a strong understanding of FEA analysis which he often uses to check the strength and durability of Power Zone's skid and trailer mounted packages. In addition, he often performs inspections on supports and piping spools to ensure strength in both mobile and stationary applications. His CFD background is helping Power Zone to develop in-house fluid analysis programs. His upbeat and friendly personality is enjoyed by his co-workers no matter the task Max is assigned to. His favorite part of Power Zone is that he is able to grow both his technical skills and spiritual life in one place. Outside of the office, Max enjoys hiking, snowboarding, and singing Christmas songs (whether it's the season or not).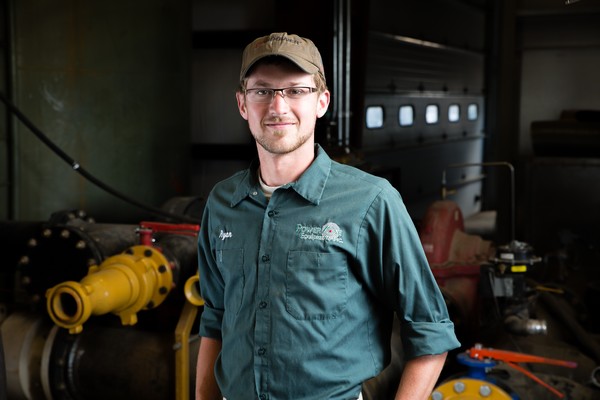 Ryan Yost – Test Technician
Ryan began working at Power Zone in February 2013. He worked as the yard manager before moving into the assembly department where he learned about the different components of pump package design. Ryan has worked in the testing department since early 2014 and the knowledge he learned in assembly makes him capable of troubleshooting any of Power Zone's pump packages. Ryan is a fast learner and is able to easily figure out complex problems with equipment. He is appreciated for his willingness to jump into tasks and take care of problems with very little instruction. In his spare time, Ryan enjoys snowboarding and 4-wheeling. When not taking part in his hobbies or testing equipment, Ryan also enjoys sleeping.
Valerie Kelling – Accountant / Bookkeeper / Receptionist
Email Valerie
Valerie joined PZE in August 2014 and quickly took on many roles at the company. She takes care of Power Zone's accounting paperwork, bookkeeping of expenses, company credit cards, and directing phone calls. Her friendliness is appreciated by anyone who talks to her and she works diligently to ensure customers and vendors are connected to the appropriate departments or people. Valerie enjoys horses, the outdoors, fishing and hiking.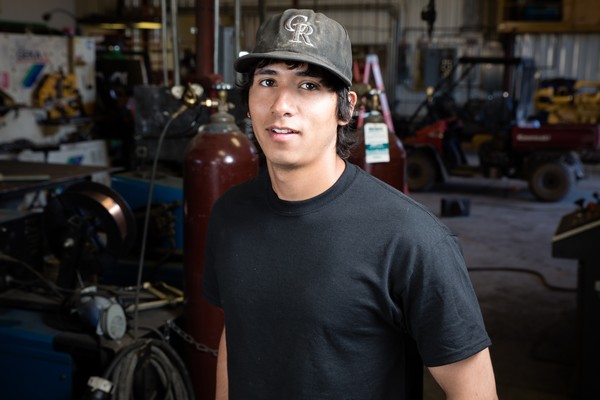 Zack McEwen – Fabrication and Welding
After graduating from Trinidad State, Zack began work with Power Zone Equipment in February 2015. Zack works on many of Power Zone's custom parts such as Power Zone's mobile tail rolled or permanent foundation skids. Zack learns quickly and is constantly growing in his abilities and welding skills. His growing knowledgebase and eagerness to learn make him able to perform any task he is given. He is greatly appreciated for his politeness, easy going attitude, and his initiative to help others. Zack enjoys the family atmosphere at Power Zone and hiking, fishing, and hunting in his spare time. He has also never seen the ocean.