Pump Packages For Sale or Rent
Power Zone Equipment manufactures, packages and rebuilds packaged pump systems. Our pump packages are available to rent or to purchase. Our packaged pump systems include new, used, and rebuilt electric, diesel and natural gas powered pumping systems, reciprocating and centrifugal rental pumps, to be used in commercial, industrial, well service, municpal, waste water, water treatment, and other applications.
Title/Description
HP
RPM
GPM
PSI
TDH
KW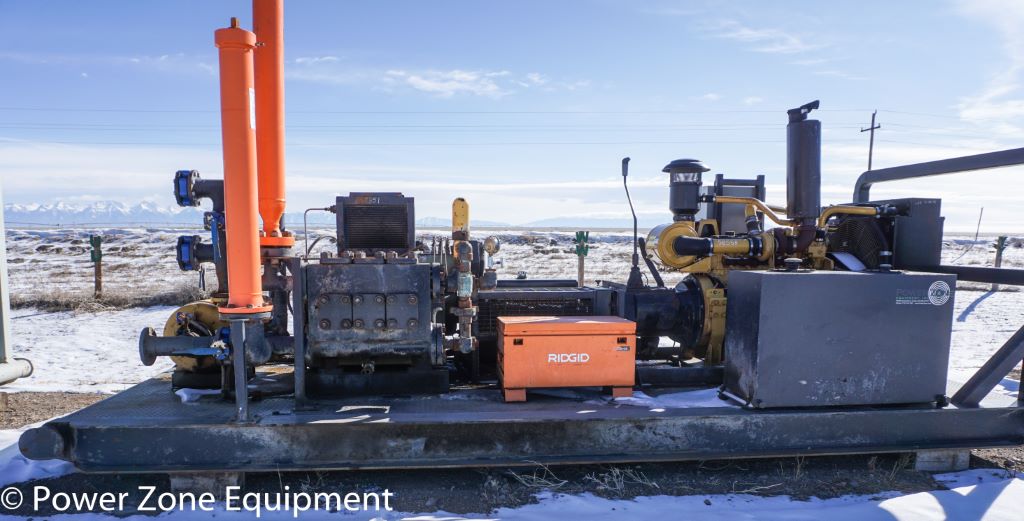 Title
Used Union TX-200 Triplex Pump Package
Description
LOW HOUR: Skid mounted 5" stroke triplex pump with #3 steel billet fluid end, integral gears with 5.765:1 ratio, 2 3/4" steel plungers, 4" 150# RF suction, 3" 1500# RTJ discharge, driven by Caterpillar C7 diesel engine rated at 225 HP, rebuilt Eaton transmission, new MCM 3x4-13 hydraulic charge pump system, new suction strainer, new status flow discharge and suction dampeners, plunger lubricator, new shear pin relief valve, new pressure gauges, high discharge shutdown, low suction shutdown, low oil level switches, vibration switch, diesel fuel tank, hydraulic tank, and tool box.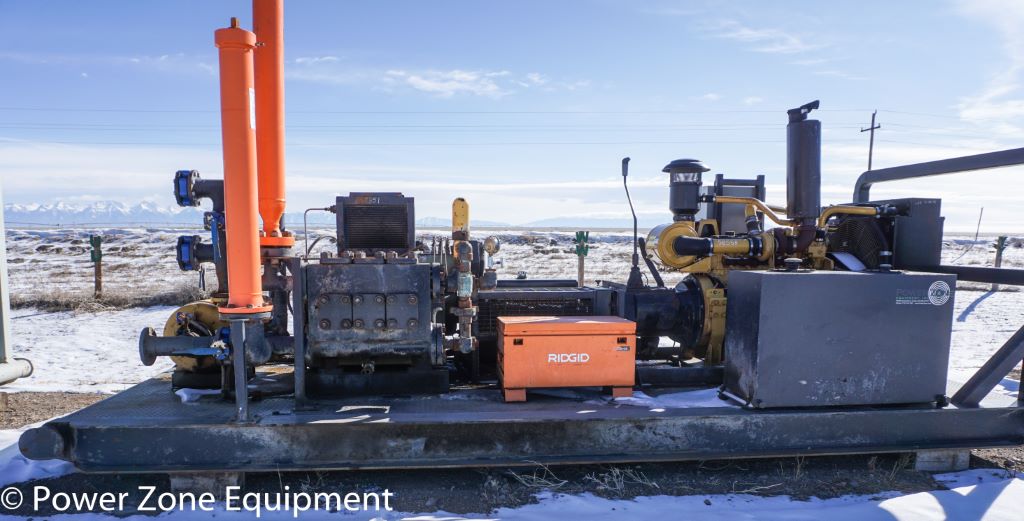 Title/Description
HP
RPM
GPM
PSI
TDH
KW
Title
Unused Surplus Flowserve 10HDX27B Horizontal Single-Stage Centrifugal Pump Package
Description
Unused Surplus Flowserve 10HDX27B 14x10 single stage API-610 centrifugal pump, 14" 300lb suction, 10" 300lb discharge, multiple volute, API plan 23, 6057 gpm, 761 tdh, 1800 Rpm, 330 Psi, 27.16" Impeller, 1.5 S.F, clockwise rotation, Radial Ball 6217-C3 and Thrust Ball 7217 Bearings, Flinger lubrication, Case/Bowl material A352 LC2, with 1500 HP Baldor G500M electric motor. API 610 BB2 Class Pump
Title/Description
HP
RPM
GPM
PSI
TDH
KW
Title
Used Union TX-90 Triplex Pump Package
Description
Used Union TX-90 triplex pump, #3 Monel fluid end with 4" 150# FF suction, 2" NPT male discharge, 2.875" plungers, disc valves, 8.33:1 internal gears, Cummins 6BT diesel engine, used Fuller Roadranger RTO11609A manual transmission, control panel, fuel tank, tool box, plunger lubricator, shear relief valve, pressure gauge, suction stabilizer, discharge dampener. 10,700 lbs. 6'8" Wide, 15'8" Long and 8' 6" High
Title/Description
HP
RPM
GPM
PSI
TDH
KW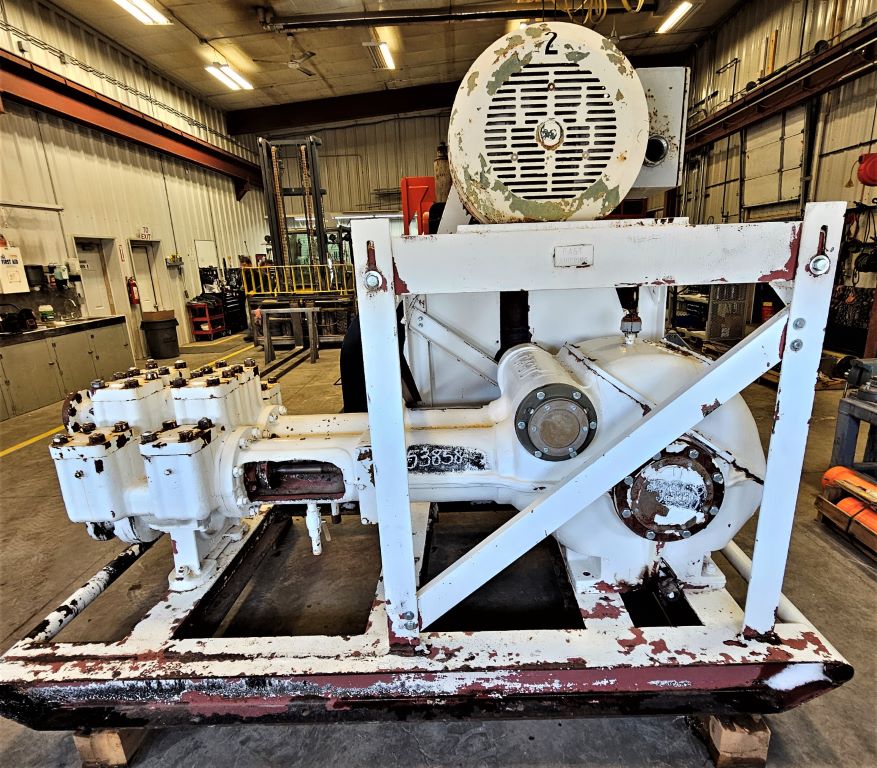 Title
Used Gaso 1755 Duplex Pump Package
Description
FOR SALE OR RENT: Used Gaso 1755 duplex pump package with the following features: • 10" stroke • 120 HP • Steel fluid end • 3.5" pistons • 4" 150# suction connection • 3" 300# discharge connection • Packaged on skid with 125 HP, 460 v, 1785 rpm, XP top mount motor, C44 8-groove sheave on the pump and C8 8-groove on the motor (5.5:1 Ratio which equates to 55 pump RPM). • Weight 10,660 lbs • Dims (9' 6"L x 5' 4"W x 5' H)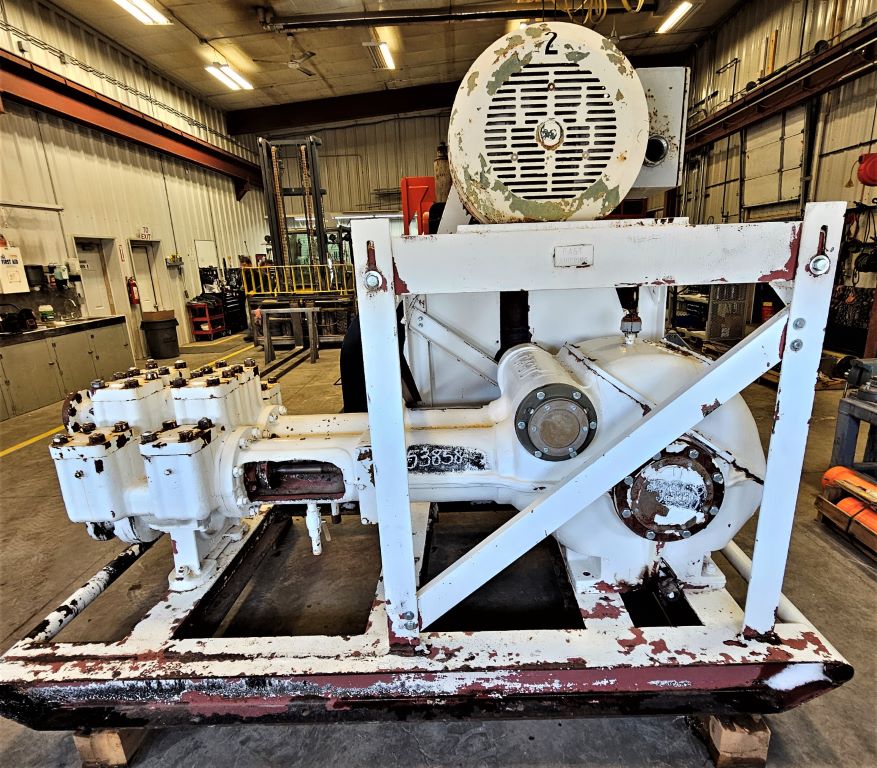 Title/Description
HP
RPM
GPM
PSI
TDH
KW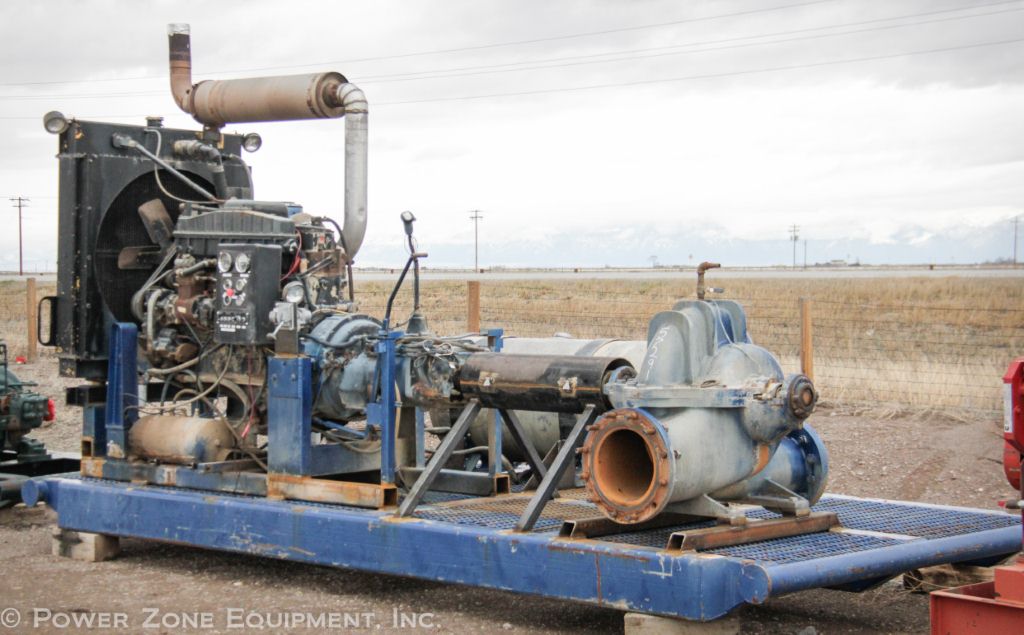 Title
Used Peerless 10AE20 Horizontal Single-Stage Centrifugal Pump Package
Description
FOR SALE OR RENT: Used Peerless 10AE20, BB1 pump with the following features: • Ductile iron case material • Single stage • 17.125" impeller • 12" suction flange • 10" discharge flange • Packaged with Cummins 400 diesel engine, with Eaton manual transmission, Control panel • CW Rotation • Weight 12,200 lbs • Dims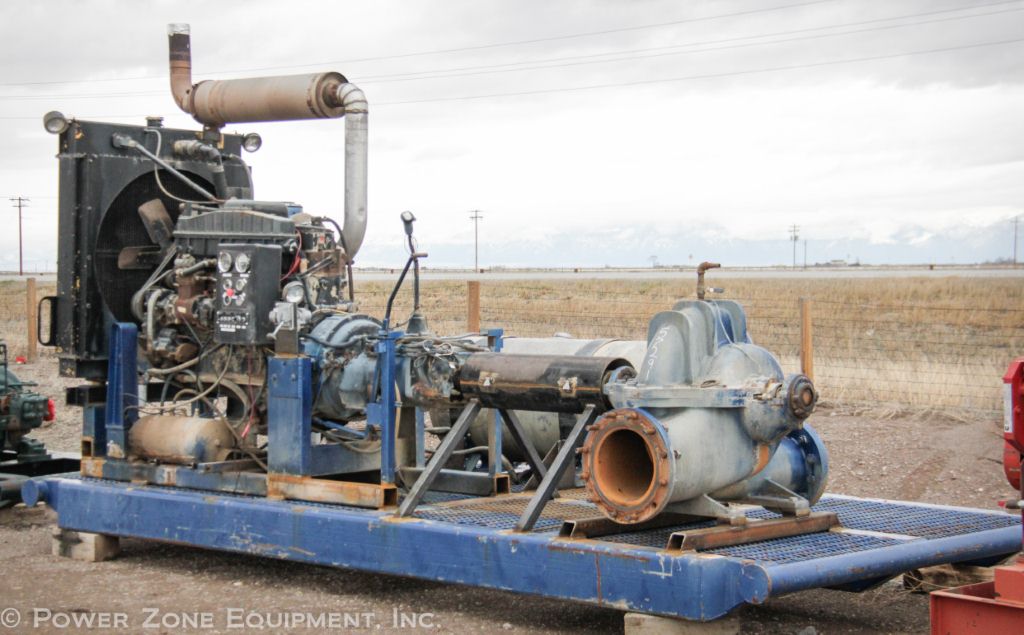 Title/Description
HP
RPM
GPM
PSI
TDH
KW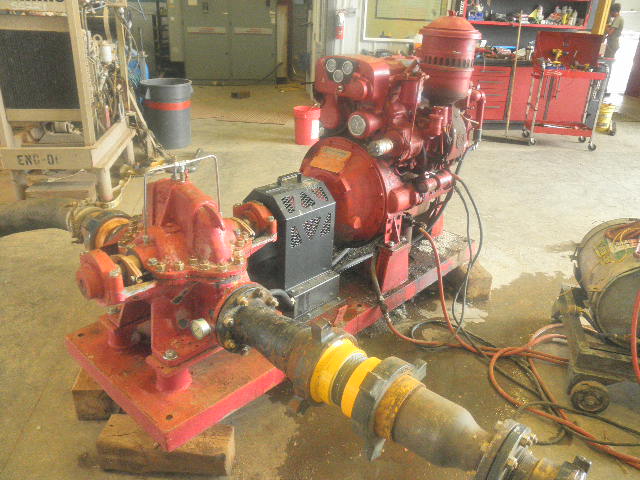 Title
Used Patterson 6X5 M Horizontal Single-Stage Centrifugal Pump Package
Description
Used Patterson 6X5 M, API 610, BB1 centrifugal fire pump with the following features: • Ductile iron case material • Single stage • 15.875" bronze impeller • 6" suction flange • 5" discharge flange • CW Rotation • On skid with Detroit 3-71 diesel engine • Weight 3,260 lbs • Dims 91"Lx35"Wx57"H