Rotary Progressive Cavity Pumps For Sale
Power Zone is a global supplier of Progressive Cavity Pumps. Our used and reconditioned Progressive Cavity Pumps, also known as PC Pumps, are designed for tough pumping applications, high viscosity pumping and abrasive fluid pumping for the Oil & Gas, Agriculture, Mining, Municipal & Manufacturing sectors. We supply Progressive Cavity Pumps of leading manufacturers including Moyno, Netzsch and Mono.
2 Items Found • Showing 20 Items Per Page
Filter
PLEASE NOTE: Keep an eye out for a verification email (check your junk or spam). When you see the email, be sure the click on the link to verify your email address.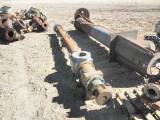 Used Moyno 6J115G1SSFSAA Progressive Cavity Pump
Used 6-stage, 2000 series pump, gear type, stainless steel suction housing, stainless steel drive shaft, fluoroelastomer 500, single mechanical seal Weight 3,000 lbs Dims 190"Lx22"Wx20"H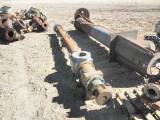 100 RPM
48 GPM
500 PSI
Stock No: 55962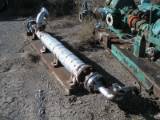 Used Moyno 9S4 Progressive Cavity Pump
MFG by Robbins & Myers, Type WDO, on skid with 11:1 gearbox and small motor and Stainless fittings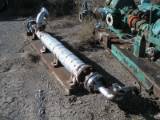 9.4 HP
1750 RPM
Ratio: 11.0000
Stock No: 52572