Rotary Vane Pumps For Sale
Powerzone is a global supplier of new, used and reconditioned vane pumps. A Vane Pump is a positive displacement pump, ideal for lubrication systems and hydraulic systems for the Oil & Gas, Agriculture, Mining, Municipal & Manufacturing sectors. We supply API 676 Vane Pumps of leading manufacturers including Blackmer, Corken, Viking and Parker.
1 Items Found • Showing 20 Items Per Page
Filter
PLEASE NOTE: Keep an eye out for a verification email (check your junk or spam). When you see the email, be sure the click on the link to verify your email address.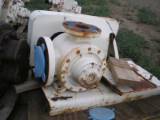 Used Corken F1521FG Rotary Vane Pump
Used pump on skid, no EM, 3'' discharge on top, 4'' suction on back, mechanical seals, capable of 325 gpm @ 860 rpm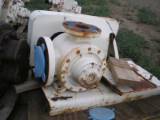 30 HP
860 RPM
325 GPM
Stock No: 50719