Dresser/Roots Centrifugal Compressors For Sale
2 Items Found • Showing 20 Items Per Page
Filter
PLEASE NOTE: Keep an eye out for a verification email (check your junk or spam). When you see the email, be sure the click on the link to verify your email address.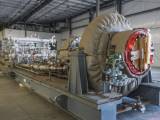 Unused Surplus Dresser/Roots 0IB-75 Centrifugal Compressor Package
Unused Surplus blower, Roots order# HA03453, tag# 208K-800, rated flow 42670acfm, max working temp 255F, max continuous 7651rpm, on skid with power oil lube system for all components with two 7.5hp motors and Lufkin speed increaser.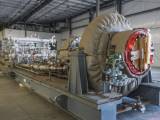 3000 HP
7651 RPM
Stock No: 58387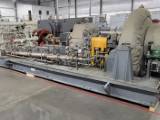 Unused Surplus Dresser/Roots 0IB-75 Centrifugal Compressor Package
Unused Surplus blower, Roots order# HA03453, tag# 208K-800, rated flow 42670acfm, max working temp 255F, max continuous 7651rpm, on skid with power oil lube system for all components with two 7.5hp motors and Lufkin speed increaser. 3000HP motor is still on the skid and available as a separate item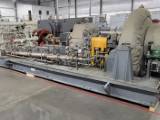 3000 HP
7651 RPM
Stock No: 58413