Gardner Denver Centrifugal Pumps For Sale
As a leading global supplier of new, used and refurbished pumps, Power Zone offers a wide range of single-stage and multi-stage centrifugal pumps in many different ANSI and API 610 pump types, such as API BB1, API BB3, API OH2, API VS1 and more. Our inventory includes Horizontal Split Case Pumps, Ring Section Pumps, Vertical Can Pumps, Overhung Pumps, Vertical Inline Pumps and many other types of centrifugal pumps. We supply centrifugal pumps of major manufacturers such as Sulzer, SPX, Bingham, Flowserve and ITT Goulds. Our centrifugal pumps are used in various industries including oil & gas, agriculture, mining, municipal and manufacturing.
3 Items Found • Showing 20 Items Per Page
Filter
PLEASE NOTE: Keep an eye out for a verification email (check your junk or spam). When you see the email, be sure the click on the link to verify your email address.
HP
{{search.sorting.directionIcon('hp')}}
GPM
{{search.sorting.directionIcon('gpm')}}
RPM
{{search.sorting.directionIcon('rpm')}}
TDH
{{search.sorting.directionIcon('tdh')}}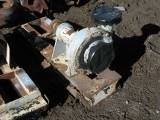 Used Gardner Denver - Horizontal Single-Stage Centrifugal Pump Complete Pump
Used Gardner Denver Centrifugal pump with the following features: • Ductile iron case material • Single stage • impeller • 5" suction flange • 4" discharge flange • CW rotation • Weight • Dims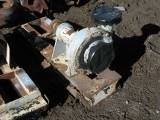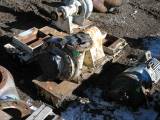 Used Gardner Denver 4x5 Horizontal Single-Stage Centrifugal Pump Complete Pump
Used Gardner Denver 4x5 Centrifugal pump with the following features: • Ductile iron case material • Single stage • impeller • 5" suction flange • 4" discharge flange • CCW rotation • Weight • Dims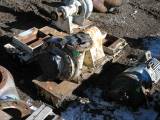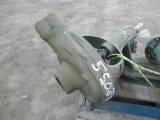 Used Gardner Denver Size 2 Horizontal Single-Stage Centrifugal Pump Complete Pump
Used centrifugal pump, type CE, bronze impeller. Instruction and parts manual in file