Chicago Pneumatic Reciprocating Compressors For Sale
3 Items Found • Showing 20 Items Per Page
Filter
PLEASE NOTE: Keep an eye out for a verification email (check your junk or spam). When you see the email, be sure the click on the link to verify your email address.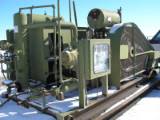 Used Chicago Pneumatic 3 1/4x9 TB Reciprocating Compressor
Packaged unit on skid with Waukesha F-554GU engine. On a concrete-filled sub-skid. Heat exchanger, single stage.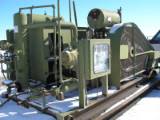 85 to 360 RPM
Stock No: 52374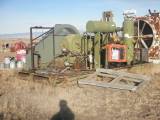 Used Chicago Pneumatic 7 1/2x13 TG Reciprocating Compressor
Used bare compressor, 150PSI intake, 325PSI discharge, 327RPM, on skid with low cooler, Murphy panel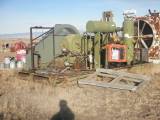 327 RPM
325 PSI
Stock No: 52383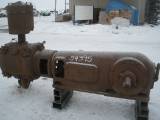 Used Chicago Pneumatic 9 1/2 x 9 Reciprocating Compressor
Used complete air compressor, size 9 1/2 x 9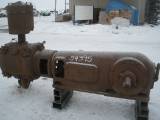 85 to 325 RPM
Stock No: 54395