Single-Acting Duplex Pumps For Sale
Power Zone is a leading supplier of new, used and reconditioned Single-Acting Duplex Pumps that are used for various applications such as fluid (including heavy oil) transfers in pipelines, mud pumping, cement pumping, mine dewatering etc. in the Oil & Gas, Agriculture, Mining, Municipal & Manufacturing sectors. Single Acting Duplex pumps are rare and more commonly found in the Double Acting configuration. Duplex Pumps have two cylinders and are capable of handling different pressures, volumes and flow rates. We supply API 674 Double Acting Duplex Pumps of all leading manufacturers including Gaso, Wheatley, Gardner Denver, National & Oilwell.
1 Items Found • Showing 20 Items Per Page
Filter
PLEASE NOTE: Keep an eye out for a verification email (check your junk or spam). When you see the email, be sure the click on the link to verify your email address.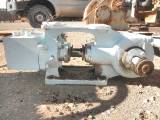 Used Worthington KAF Duplex Pump Complete Pump
Used Worthington KAF duplex production pump with the following features: • 2" stroke • 2.25 HP • Steel billett fluid end • 3/4" plungers • 3/4" suction connection • 1/2" discharge connection • Weight 390 lbs • Dims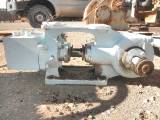 2.25 HP
230 RPM
2 GPM
1750 PSI
Stock No: 56258
Positive Displacement Pump
Reciprocating Pump