150 HP Multi-Stage Centrifugal Pumps For Sale
Power Zone is a global supplier of multi-stage centrifugal pumps. A multistage pump consists of two or more impellers and is used in industrial applications requiring high pressures. Multistage centrifugal pumps are available in horizontal and vertical configurations in a variety of API types, such as API BB3, API BB5, API VS1 and more. We supply new, used and reconditioned multi-stage pumps of leading brands including Sulzer, Flowserve, National, Goulds and SPX for use in the oil & gas, agriculture, municipal, mining and manufacturing sectors.
2 Items Found • Showing 20 Items Per Page
Filter
PLEASE NOTE: Keep an eye out for a verification email (check your junk or spam). When you see the email, be sure the click on the link to verify your email address.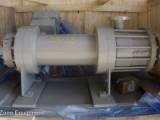 New Hermetic CAM 60-3 Horizontal Multi-Stage Centrifugal Pump
UNUSED SURPLUS Hermetic 3 stage centrifugal butane pump or propane pump in sealless can with 9.3" carbon steel impeller and integral 162 HP 3 phase, 460v, 3600 RPM electric motor.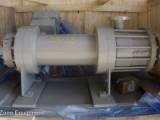 162 HP
3539 RPM
874 GPM
781 TDH
3 Phase
460 Volts
Stock No: 59133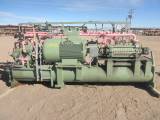 Used Sulzer Bingham MC 50-10 Horizontal Multi-Stage Centrifugal Pump Package
FOR SALE OR RENT: Used tested complete 10-stage pump, NPSH 2.3m, mfg 1986, on skid with electric motor (Felten & Guilleaume 315M-2, S/N 210805, 148hp/111kw, 3585rpm, 178A, 60hz, 440v), built in 1986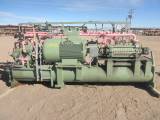 152 HP
3550 RPM
93 GPM
3067 TDH
Stock No: 57142