12000 PSI Pumps For Sale
Power Zone is a leading global supplier of new, used and reconditioned pumps for sale. Our inventory of pumps includes multi-stage centrifugal pumps, positive displacement pumps, reciprocating pumps, single stage centrifugal pumps and screw pumps in a variety of design standards including API 610 Centrifugal Pumps, API 674 Reciprocating Pumps and API 676 Rotary Pumps. We have an assortment of pumps that are used in various applications including water treatment, pipelines, frac water supply, salt water disposal and flood control in industries like municipal, manufacturing, oil & gas, mining and agriculture. We supply pumps of all major suppliers such as Sulzer, Flowserve, ITT Goulds, Aurora and National.
1 Items Found • Showing 50 Per Page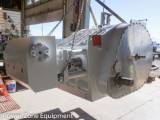 Used Gardner Denver GD-2250T Triplex Pump Complete Pump
IN SHOP FOR REBUILD: Used 8" stroke triplex well service / frac pump with 5" steel fluid end and 6.353:1 ratio gear box.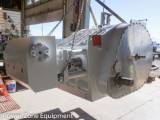 2250 HP
330 RPM
673 GPM
12096 PSI
Ratio: 6.3530
Stock No: 58267
Positive Displacement Pump
Reciprocating Pump
2250
330
673
12096