1300 HP Pumps For Sale
Power Zone is a leading global supplier of new, used and reconditioned pumps for sale. Our inventory of pumps includes multi-stage centrifugal pumps, positive displacement pumps, reciprocating pumps, single stage centrifugal pumps and screw pumps in a variety of design standards including API 610 Centrifugal Pumps, API 674 Reciprocating Pumps and API 676 Rotary Pumps. We have an assortment of pumps that are used in various applications including water treatment, pipelines, frac water supply, salt water disposal and flood control in industries like municipal, manufacturing, oil & gas, mining and agriculture. We supply pumps of all major suppliers such as Sulzer, Flowserve, ITT Goulds, Aurora and National.
3 Items Found • Showing 50 Per Page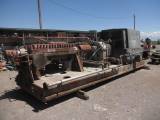 Used United C3x9 WMSN-L Horizontal Multi-Stage Centrifugal Pump Complete Pump
Used 12-stage BB3 style high pressure (2350 PSI) centrifugal pump used for natural gas injection and booster. Pump has ASTM A-216 cast steel case and impellers that are 9.43". Shaft is 4140 HT material, and all wear rings and bushings are cast iron. Pump has mechanical seals per application and has sleeve radial bearings and Kingsbury thrust bearings. Suction connection is 6" 1500# RTJ, and discharge connection is 3" 1500# RTJ. Complete pump is skid mounted with 3.16:1 Philadelphia speed increaser and 1250 HP Westinghouse electric motor.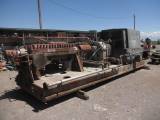 1250 HP
5600 RPM
450 GPM
8800 TDH
Stock No: 56750
1250
5600
450
8800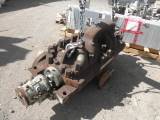 Used Goulds 3300 4x6x11 Horizontal Multi-Stage Centrifugal Pump Bare Case
Used 6-stage 4x6x11 centrifugal pump case, has Bearing housings but no shaft, 6" suction, 4" discharge CW Rotation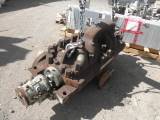 1200 HP
3920 RPM
1268 GPM
3532 TDH
Stock No: 55795
1200
3920
1268
3532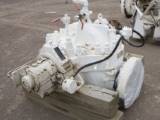 New Sulzer Bingham 8x10x15.25 HSB Horizontal Single-Stage Centrifugal Pump Complete Pump
Used Single Stage Sulzer Bingham Pump 8x10x15.25 3560 RPM, 4770 GPM, 1250 PSI, HSB Type, CW Rotation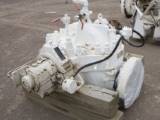 1250 HP
3560 RPM
4770 GPM
910 TDH
Stock No: 58979
1250
3560
4770
910