IMO Rotary Screw Pumps For Sale
Filters
PLEASE NOTE: Keep an eye out for a verification email (check your junk or spam). When you see the email, be sure the click on the link to verify your email address.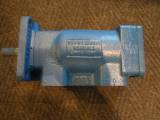 New IMO D3EXCS Rotary Screw Pump
New surplus, 3 screw pump capable of 36.2gpm @ 25 psi with viscosity of 33 @ 3500rpm, or 39.3gpm @ 150psi with viscosity of 5000 @ 3500rpm.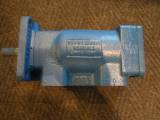 3500 RPM
39 GPM
150 PSI
Stock No: 56642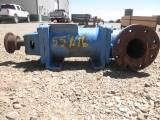 Used IMO G3DXST-250D/294 Rotary Screw Pump
Used 2.5 x 4 screw pump, part number 3215/294, S.O. number K10868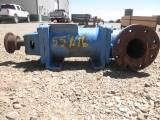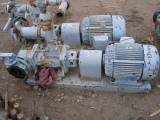 Used IMO DG3DH-250 Rotary Screw Pump
Used rotary screw pump, 3'' discharge on top; 4.5'' suction on side; no corrosion; (with elec motor on skid 15/5 hp; 1770/880 spd; Fr 256T; 3 ph; type HSB; V 460; Westinghouse; serial number 19-3853048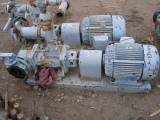 1750 RPM
87 GPM
92 TDH
Stock No: 53334