Turbines For Sale
Power Zone is a global turbines supplier. We carry turbines of many types including API 612 Steam Turbines, Hydraulic Turbines, Wind Turbines and API 616 Gas Turbines, also sometimes referred to as Jet Engines. Our inventory of new, used and refurbished turbines is used for an array of applications including Energy Recovery, Hydroelectric Power, Wind Power, Pumped Storage and Fluid Handling in the Power Generation, Manufacturing, Oil & Gas, Mining and Power Distribution sectors. We supply turbines of all leading manufacturers including Elliot, General Electric, Worthington, Solar and Capstone.
1 Items Found • Showing 20 Items Per Page
Filter
PLEASE NOTE: Keep an eye out for a verification email (check your junk or spam). When you see the email, be sure the click on the link to verify your email address.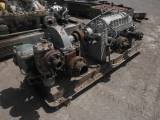 Used GE 7TDPY116R6 Steam Turbine
Used turbine on skid with Pacific multistage centrifugal pump, rated @ 120hp @ 3550rpm, 600 inlet psig, 56 exhaust psig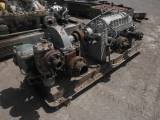 120 HP
3550 RPM
Stock No: 58564