Simplex Pumps For Sale
Power Zone supplies new, used and refurbished Single Acting Simplex Pumps of leading manufacturers like Kerr, Union and Wheatley. API 674 Single Acting Simplex Pumps have a single cylinder and one pumping chamber. Simplex Pumps are used in hand pumps, water wells, injection molding, steam pumps, pumpjacks, water jet cutting, etc. in the Oil & Gas, Agriculture, Mining, Municipal and Manufacturing sectors.
2 Items Found • Showing 20 Items Per Page
Filter
PLEASE NOTE: Keep an eye out for a verification email (check your junk or spam). When you see the email, be sure the click on the link to verify your email address.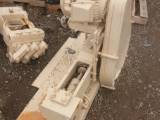 SOLD:

Used Union SX3 Simplex Pump Package
Used Union SX3 simplex pump with the following features: • 2.25" stroke • 20 HP • Steel billet fluid end • 1" steel plungers • 2" suction connection • 1 1/4" discharge connection • Weight • Dims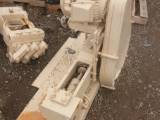 20 HP
400 RPM
3 GPM
1910 PSI
Stock No: 57184
Positive Displacement Pump
Reciprocating Pump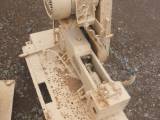 SOLD:

Used Union SX3 Simplex Pump Package
Used Union SX3 simplex pump with the following features: • 2.25" stroke • 20 HP • Steel billet fluid end • 1" steel plungers • 2" suction connection • 1 1/4" discharge connection • Weight • Dims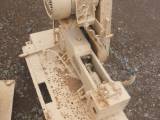 20 HP
400 RPM
3 GPM
1910 PSI
Stock No: 57185
Positive Displacement Pump
Reciprocating Pump