2500 HP Triplex Pumps For Sale
Single Acting Triplex pumps come with three cylinders and are commonly used for various applications requiring low to medium flow rates including mud pumping, cement pumping, salt water disposal, descaling, high pressure pumping, Frac pumping and pipeline systems for the Oil & Gas, Agriculture, Mining, Municipal and Manufacturing sectors. We have new, used and rebuilt API 674 triplex pumps of all leading manufacturers like Union, Gaso, Emsco, Apex and Wheatley.
2 Items Found • Showing 50 Per Page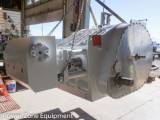 Used Gardner Denver GD-2250T Triplex Pump Complete Pump
IN SHOP FOR REBUILD: Used 8" stroke triplex well service / frac pump with 5" steel fluid end and 6.353:1 ratio gear box.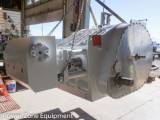 2250 HP
330 RPM
673 GPM
12096 PSI
Ratio: 6.3530
Stock No: 58267
Positive Displacement Pump
Reciprocating Pump
673
12096
330
2250
6.3530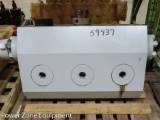 New Jinpeng 4.5" Triplex Pump Fluid End Only
NEW Jinpeng TWS-2250 triplex well service pump fluid end only with the following features: • 8" stroke • 2250 HP • Carbon Steel fluid end • 4.5" plungers • Weight 3,685 lbs • Dims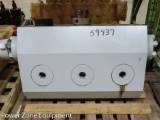 2250 HP
330 RPM
545 GPM
14941 PSI
Stock No: 59437
Positive Displacement Pump
Reciprocating Pump
545
14941
330
2250