8000 PSI Triplex Pumps For Sale
Single Acting Triplex pumps come with three cylinders and are commonly used for various applications requiring low to medium flow rates including mud pumping, cement pumping, salt water disposal, descaling, high pressure pumping, Frac pumping and pipeline systems for the Oil & Gas, Agriculture, Mining, Municipal and Manufacturing sectors. We have new, used and rebuilt API 674 triplex pumps of all leading manufacturers like Union, Gaso, Emsco, Apex and Wheatley.
1 Items Found • Showing 50 Per Page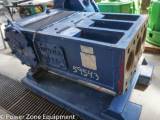 Used Oilwell SA640-5 Triplex Pump Power End Only
COMING SOON: Used Oilwell SA640-5 power end.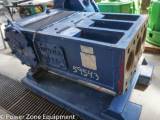 500 HP
450 RPM
10 GPM
8000 PSI
Ratio: 4.7780
Stock No: 59543
Positive Displacement Pump
Reciprocating Pump
10
8000
450
500
4.7780