Bean Royal Triplex Pumps For Sale
Single Acting Triplex pumps come with three cylinders and are commonly used for various applications requiring low to medium flow rates including mud pumping, cement pumping, salt water disposal, descaling, high pressure pumping, Frac pumping and pipeline systems for the Oil & Gas, Agriculture, Mining, Municipal and Manufacturing sectors. We have new, used and rebuilt API 674 triplex pumps of all leading manufacturers like Union, Gaso, Emsco, Apex and Wheatley.
3 Items Found • Showing 20 Items Per Page
Filter
PLEASE NOTE: Keep an eye out for a verification email (check your junk or spam). When you see the email, be sure the click on the link to verify your email address.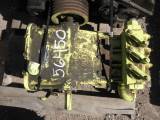 Used Bean Royal L1122 Triplex Pump Complete Pump
Used Bean Royal L1122 triplex pump with the following features: • 2.75" stroke • 52 HP • Ductile iron fluid end • 2.75 plungers • 2.5"NPT suction connection • 1.25 NPT discharge connection • 3.6 gear ratio • Weight 460 lbs • Dims 32"Lx17"Wx14"H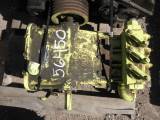 52 HP
1275 RPM
75 GPM
1000 PSI
Ratio: 3.6000
Stock No: 56450
Positive Displacement Pump
Reciprocating Pump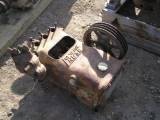 Used Bean Royal Royal 10 Triplex Pump Complete Pump
Triplex 1.5"-2" stroke?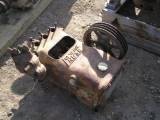 16 HP
600 RPM
5 GPM
6100 PSI
Stock No: 53250
Positive Displacement Pump
Reciprocating Pump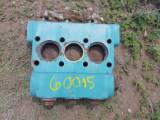 Used Bean Royal - Triplex Pump Fluid End Only
Used Bean Royal triplex pump fluid end only with the following features: • Serial: 5257201 • Material: DI • 3 Stage • Dims of suction circle only: 2 7/8 • Dims of discharge circle only: 1 1/2 • Dims of outer case: ( 15" L x 15.5" W x 5" H )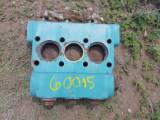 117 HP
425 RPM
212 GPM
Stock No: 60015
Positive Displacement Pump
Reciprocating Pump